Shanda Consult is happy and proud to share the opening of its new office with good friends: precious clients, reliable business partners and its committed team!
After long years of hard and successful work, delivering bespoke services to its clients, Shanda Consult moved to its new, modern and spacious premises at Makarios Avenue 73 in the centre of Nicosia!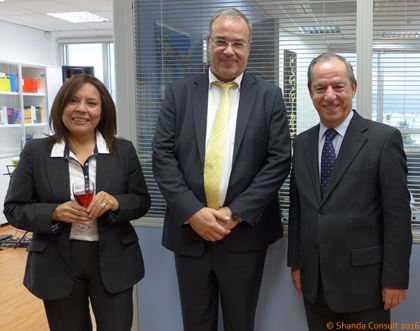 On our reception end of January 2016, we shared our happiness and celebrated our success and with clients, business partners from Cyprus and from abroad, and indeed our professional and hard-working team in our new office.
Guest of honour were our partner from Malta, former Prime Minister Dr. Lawrence Gonzi, and the owner's son Oskar Nolte.
Actually, the attendance of each and every friend was a big honour for us!
Bastione Restaurant delivered excellent food and in-house services, and the famous Jazz guitarist Marinos Neofytou from Limassol impressed us with his masterly performance!
For those who were not able to attend, here are some photos of our reception.