SPACs – Acquisition Strategies
Providing the SPAC Board with flexibility to choose the right acquisition target.
SPACs – Acquisition Strategy Providing Flexibility to the Board
SPAC Acquisition Strategies Offering Flexibility
Please read more about SPACs and our SPAC services on our dedicated SPACs website.
A Special Purpose Acquisition Company (SPAC) can be used for many kinds of deals. SPACs are often compared with an Initial Public Offering (IPO) as both are options for taking a private company public. While this is a somewhat fair comparison, it overlooks the level of optionality and feasibility that a SPAC gives to its sponsors and institutional investors.
Unlike an IPO, a SPAC can be used specifically to take a private company public, but it also gives investors the option to buy a few companies, and then list the companies publicly via a reverse merger. A SPAC also has the advantage of being funded in multiple rounds and giving institutional investors a lot of control over how their capital is invested.
SPACs Create Bespoke Opportunities
The SPAC formation process is perfect for finding existing opportunities in the marketplace. Additionally, a SPAC is a good way for a small, private company to find new investors, and get its assets listed on a public exchange.
A SPAC is created in a few stages.
To begin the process, a sponsor or sponsors will pay to form the SPAC and pay around two thirds of typically $800,000 USD in related costs to set up a SPAC, including the cost of the first roadshow, and listing a SPAC at a stock exchange. This gives the sponsors some skin in the game. From there, the sponsors may look for additional sponsors who want to back the SPAC in the Pre-IPO stage, if that is needed. SPAC sponsors will be required to bring own funds at a rate of 5.1% of the IPO's planned proceeds.
SPAC sponsors do receive founder shares of the SPAC during its Pre-IPO stag. After the IPO, they would receive warrants in the SPAC.
The goal of a SPAC prior to its IPO is to attract IPO investment capital from larger, mainly institutional investors. A pre-IPO roadshow aims to commit IPO investors prior to a SPAC's listing.  Typically, a SPAC will target institutional investors it thinks will be interested in the SPAC's acquisition goals.
In some cases where there is a clearly defined acquisition target, the SPAC would work directly with a group of investors who have expressed interest in buying specific assets, like the SPAC that was used to take Virgin Galactic Holdings' assets public.
Building the Deal
SPAC-based deals can be used to do many things.
At its core, a SPAC has a great business idea, and a strategy to realise that business idea, attracting institutional investors to invest into the company. A SPAC can also be used in a more specific way. For example, when a company wants to attract investors to existing private assets that can be made public via a SPAC.
Here are a few ways that SPACs can be used:
Buying Private Assets
A SPAC can be created to buy assets with a very broad Acquisition Strategy in its prospectus. In this case, there may not be a specific company defined as an acquisition target, and the sponsors may just be looking for other like-minded investors to find opportunities in a given market sector.
For example, a SPAC could be formed to "Buy Assets in the Cannabis Sector". Although this might seem like a very broad area, the safeguards that investors have in a SPAC make this kind of Acquisition Strategy popular.
Investors have the right to withdraw their funds from the SPAC's trust account if they don't want to participate in the final deal, so there is no way they can be forced to (indirectly) buy into assets they don't like. In case of an IPO investor's withdrawal, it will be important for the SPAC management to work with partners that can replace any investor that want to pull their capital out of the SPAC, as a loss of investment capital can endanger the existence of the SPAC. In the event that an institutional investor does leave, Shanda Consult and its associated team have been able to replace them with another interested institutional investor in only a few days' time.
Growing Great Ideas
A SPAC can be formed to buy assets that the wider market may not understand the value of due to its size or lack of publicly. Let's say there is a small biotech firm that has a great new drug but getting the capital it needs to do trials and then further commercial manufacturing isn't going to happen without serious financial outside assistance.
A SPAC can be formed to 'buy promising pharmaceutical markers', and once the SPAC is in its pre-IPO stage, the roadshow can be used to find institutional investors who want to invest in cutting-edge biotech projects and can help the company take its assets to the next stage of development.
One business combination could include a deal with a larger pharmaceutical company, that could use its expertise to slash the time and costs involved with developing the new drug. Institutional shareholders could provide the SPAC with the capital needed to buy both companies, and the combined assets would offer advantages to everyone involved.
As long as everyone involved in the deal was on the same page, there is little risk to the deal falling through.
Leveraging Synergies
A SPAC can be used is to merge a few assets and create a company that uses all the parts to make a stronger entity. A SPAC may have an easier time with this than a mid-sized private company, which could not offer the target companies access to the public markets.
In the example of the small biotech company given above, leveraging synergy is created by bringing entities into the SPAC that both contribute to the SPAC's acquisition strategy but that other would hardly come together otherwise.
The SPAC would acquire the small biotech firm, a larger pharmaceutical manufacturer, and perhaps other small companies that could add value to the SPAC.
By taking this approach, all the shareholders in the companies that are being acquired could partially cash-out of the private company, and also profit in the future potential of their existing work. It is normal for at least a few directors of acquired target companies to be retained as part of a SPAC's board, and these agreements can be suited to accommodate everyone that is involved in the deal.
The risk of a failed deal is very low for institutional investors, as they will post all their investments into the trust account on the day of the IPO. If further funds are needed at a later stage after successful acquisitions, a SPAC can raise additional capital as a publicly traded company or use its equity to borrow on favorable terms.
Working With the Right People
SPACs are a powerful financial vehicle, but the SPAC process can be complex at times. If you want to make deals the right way, you need to work with people who are very familiar with the SPAC structure, have connections with institutional investors that want to make deals and are able to provide holistic solutions.
Shanda Consult is specialised in structuring SPACs
Together with its associates in Ireland and the US, Shanda Consult is professionally structuring SPACs and provides successful IPO services, mainly at NASDAQ, NYSE.
Brief SPAC introduction of SPACs (new, Feb 2020)
"What is a SPAC?  What are the advantages of SPACs?   What do we do and why people prefer us!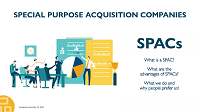 You are welcome to contact us through the contact form below to have a chat what we can do for you.
Our currently hot SPACs:
LENUS BIOSCIENCES
Our LENUS BIOSCIENCES SPAC focuses on investments in the nanotech medical cannabis industry.
The HEIDI SPAC: Smart Energy with Blockchain  & AI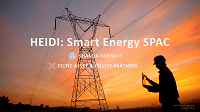 HEIDI, a SPAC focused on the acquisition of promising companies with forward-looking technologies and a track-record in energy production or distribution.
Important note:


Shanda Consult is not offering and/or providing investment advisory services in the sense of regulated investment advisory services as per respective EU Directives and their implementation into national law of EU Member States. Instead, Shanda Consult offers SPAC Project Management services and consults regarding the general principles of US SPACs and their business structuring. Any investment, legal and financial advice that may become necessary for possible sponsors and investors at advanced stages will be provided by the network partners of Shanda Consult.