Localisation and Relocation Consulting & Support
5000 business owners and HNWIs relocated to Cyprus during 2016/2017, benefiting from safe environment and low taxation.
Local Expertise is the Key to our Successful Services
Localisation and Relocation Consulting & Support
Localisation is to make a company or a business becoming local. Localisation is about getting embedded in local infrastructures and community.
That's what we are really good in!
Localising or relocating a business or an investment requires the consideration of important factors based on the strategy and project definition of a company. A company might plan to enter a new market, enhance its presence in a current market, or a company might want to set up its headquarters or regional base of operations in a business-friendly jurisdiction that provides advantages such as skilled but affordable labour, proximity to markets and perhaps tax advantages, to name a few.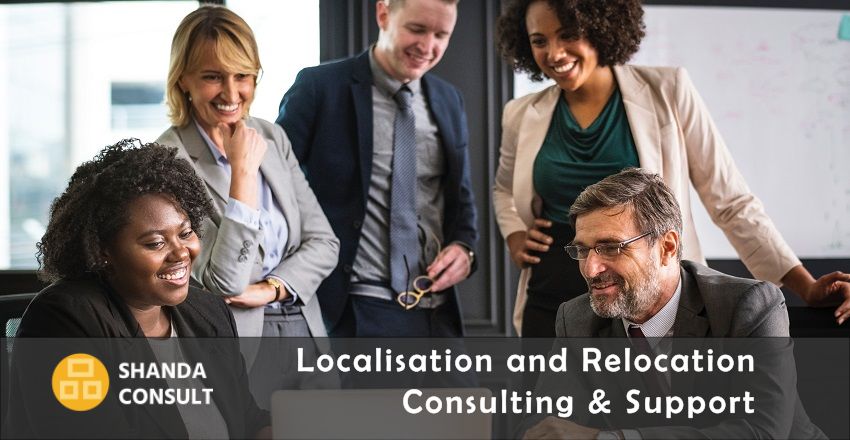 Shanda Consult offers:
strategic and structural consulting and location analysis,
assistance in site selection (offices, manufacturing premises, warehouses, land),
accompanying a client's location or relocation decision-making process and its implementation,
assistance in recruiting managers and staff,
assistance in obtaining licences and permits,
localisations of local representatives and distributors,
communication with authorities,
communication with local stakeholders,
legitimate political lobbying,
and more…
Company formation or company incorporation and (interim) management services, if desired, are part of our services. Our firm's Localisation and Relocation Consulting Services are focused, of course, on our own location Cyprus, and extend to the United Arab Emirates, where we benefit from our long years of experience.
It is not without reason that many companies from Europe, the Middle East and even the US choose Cyprus either for their headquarters for the MENA region, or as entry gate to business and investments in the EU.
Please do not hesitate to read the topics of the side menu on the right to better understand why clients prefer our services.
We do encourage you to get in contact with us for further information through the contact form below.