Cobalt Air will start flying weekly from Larnaca to Tehran and back to Larnaca from 13 July 2017, every Thursday. From 07 August 2017 Cobalt Air it will increase Larnaca-Tehran flights to 2 flights per week, Monday and Thursday.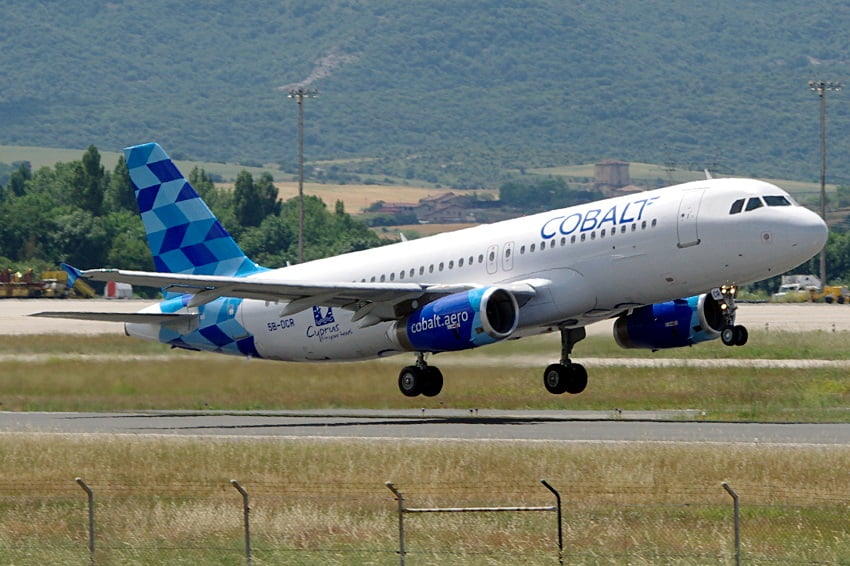 This will help both countries for development of their business ties. Also, business relations between investors and project owners as well as joint venture partners will be facilitated.
Additionally, operation of direct flight between Iran and Cyprus will improve the tourism industry of both countries.
The flight on Thursdays will depart from Larnaca at 00:40, and the return flight will depart at 06:30 from Tehran.
Tickets for both the flights on Thursdays (from 13 July) and on Mondays (from 07 August) 2017 can be booked on https://cobalt.aero/?gclid=CJaI6vyR3tQCFc0y0wodI5QCnQ and in travel agencies at very affordable rates.
Cobalt Air commenced comercial flights on 07 July 2016 with one Airbus A320-200. As per today, Cobalt Air operates 2 Airbus A 319-100 and 4 Airbus A320-200. Cobalt Air currently operates schedulded flights to Belgium (Brussels), France (Paris CDG), Greece (Athens, Thessaloniki, Heraklion, Chania), Iran (Tehran), Ireland (Dublin), Israel (Tel Aviv), Lebanon (Beirut), Russia (Moscow SVO), Spain (Madrid), Switzerland (Zurich), and the United Kingdom (London Stansted, Manchester, Birmingham).
During 2018, a total of 3 destinations in China will served, and additional destinations such as Korea and cities in South East Asia will be added as schedulded destinations.
Cobalt Air plans to commence operating direct flights to India and China during the second half of 2017. The airline targets to operate 30 airframes (airplanes) by 2021, the entire fleet comprising Airbus 319s, 320s, 321s and 330s for long-haul flights.
Cobalt Air is positioning itself as "New Generation Carrier", providing low-cost flights with amenities provided by typical old-school air carriers. While only flying Y Class (economy class) so far, Cobalt Air will soon start offering C Class (enhanced economy class or business class), with a seat configuration of 2×2. The new seats have already been placed into two of the currently 4 A320-200. Wireless access during the flights is planned against an additional small fee soon.
Cyprus is an international trade centre since more than 3000 years. During more than 3000 years, a culture of business-friendly concepts has been developed in order to optimise the island's attractiveness for international business.
Cyprus because of its geographical position can be considered as a gateway to Iranian business people for investment into the Central and Eastern European markets.
Iran with its population of almost 80 million and immense need for modernisation, has a huge market potential for almost everything. However, Iran is a country with its own particular culture and business habits, which makes it often difficult for foreigners to do business. We witnessed many foreign business delegations, which were flying to Iran with big enthusiasm and returned to their countries with a lot of lessons, if not with frustration.
As a result of its well rooted experience in Middle East countries, including Iran, Shanda Consult maintains a strong local presence and an effective network in Iran.
Our firm offers various services to mainly Germany and Chinese investors in Iran, from seminars for Ministries to the facilitation of Foreign Direct Investment into Iran, from intercultural communication coaching for Joint Venture partners to market surveys and project implementation in Iran.